Lego Earrings 4x1 Pair Drop Sterling Brick Geek Retro Swarovski
---
Lego Earrings 4x1 Pair Drop Sterling Brick Geek Retro Swarovski
£5.00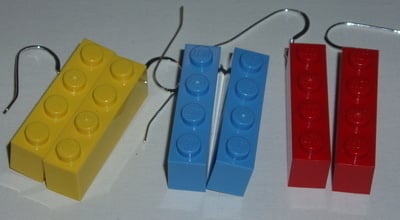 Lego earrings on Sterling silver wires.
Pair of 4x1 Lego bricks in a selection of colours. Very fashionable and fun to wear.
GEEK, EMO, Kitsch, Retro.
Now with option of adding a bit of sparkle with a Swarovski Crystal on each Lego brick.
I use new and re-cycled Lego Bricks.