Lion Rampant of Scotland Bag Charm Fridge Magnet
---
Lion Rampant of Scotland Bag Charm Fridge Magnet
£7.00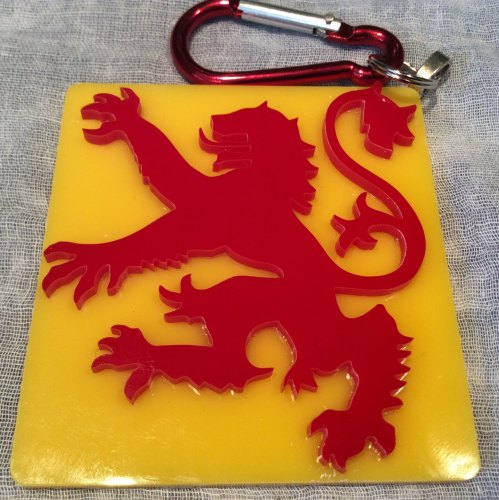 Lion Rampant of Scotland Bag Charm Fridge Magnet
Laser cut 77 x 72mm yellow and red double layer acrylic Lion Rampant, available as a bag charm or fridge magnet.
Lion Rampant of Scotland, or Royal Standard of Scotland, is the Royal Banner of Scotland, and historically, the Royal Standard of the Kingdom of Scotland
Used historically by the King of Scots, the banner differs from Scotland's national flag, the Saltire, in that its correct use is restricted by an Act of the Parliament of Scotland to only a few great Officers of State who officially represent the Sovereign in Scotland. It is also used in an official capacity at royal residencies in Scotland when the Sovereign is not present.