Ruby Slippers Earrings Wizard Of Oz Charms
---
Ruby Slippers Earrings Wizard Of Oz Charms
£8.00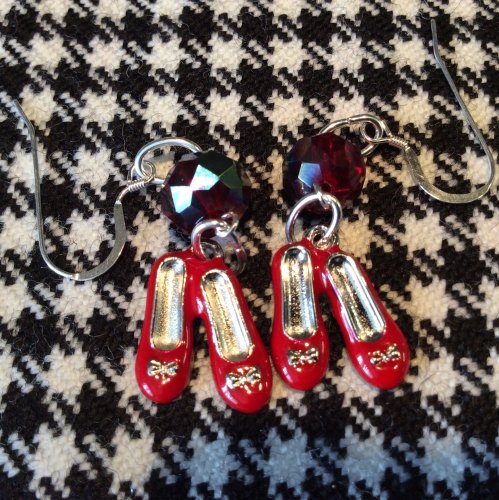 Ruby Slippers Earrings
These earrings are approximately 40mm long.

Ruby Slippers earrings have silver plated Wizard of Oz themed red enamelled shoes, ruby faceted crystals and sterling silver ear wires.
A great gift for any Wizard of Oz or Ruby Slipper fan.
"Then close your eyes and tap your heels together three times. And think to yourself, 'There's no place like home"