Ruby Slippers Kilt Pin Wizard Of Oz Charms
---
Ruby Slippers Kilt Pin Wizard Of Oz Charms
£10.00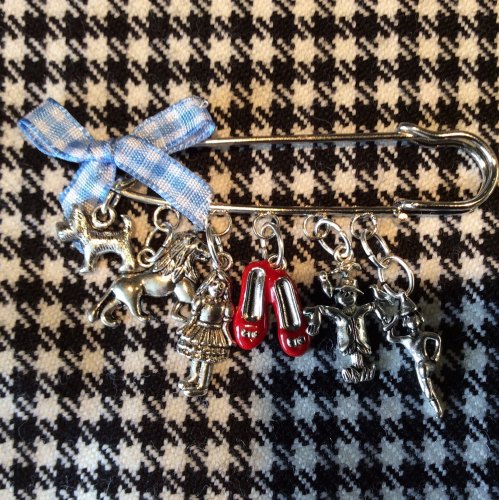 Ruby Slippers Kilt Pin
This silver plated Kilt Pin is approximately 70mm long.

Ruby Slippers Kilt Pin has silver plated Wizard of Oz themed Dorothy, Toto, Lion, Scarecrow, Tinman charms and a blue gingham ribbon.
A great gift for any Wizard of Oz or Ruby Slipper fan.
"Then close your eyes and tap your heels together three times. And think to yourself, 'There's no place like home"