Dr Who Bag Charm Tardis Police Box Weeping Angel Fangs
---
Dr Who Bag Charm Tardis Police Box Weeping Angel Fangs
£14.00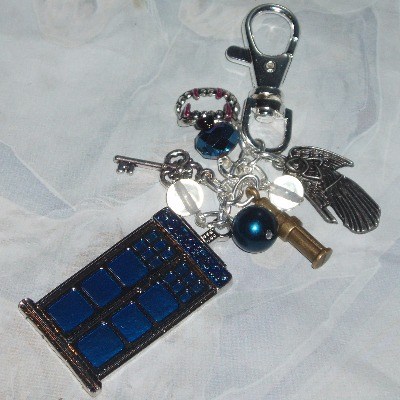 Dr Who Bag Charm Bracelet. Police Box, Tardis, Weeping Angel, Fangs
Handmade Dr Who bag charm.
Large Police Box Tardis with Weeping angel, fangs, sonic screwdriver and key charms, a blue crystal, a blue pearl, and 2 Opalite beads.
On a silver plated swivel clasp. Every bag charm is handmade to order.
Must have for any Dr Who or Weeping Angel fan. Great gift.
NB - the sonic screwdriver charm with now be handmade using a silver tube bead and a blue crysyal.