The Mortal Instruments Pendant Necklace Charm Cluster
---
The Mortal Instruments Pendant Necklace Charm Cluster
£10.00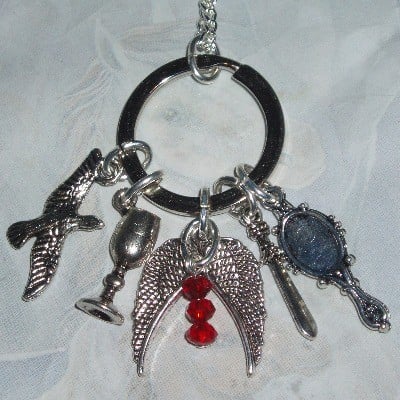 The Mortal Instruments Charm Cluster Pendant Necklace
Mortal Instruments Charm Cluster Pendant necklace with 25mm Double Wing with red faceted crystal dangle inthe centre plus Sword, Chalice, Mirror and Bird charms all clustered together and dangling from a 25mm silver plated split ring.
Available on a selection of chains and also black waxed cord.
Brilliant gift for any The Mortal Instruments fan.
This pendant goes well with my Mortal Instruments Charm Bracelet.