The Mortal Instruments Charm Bracelet Wings Sword Mirror
---
The Mortal Instruments Charm Bracelet Wings Sword Mirror
£19.00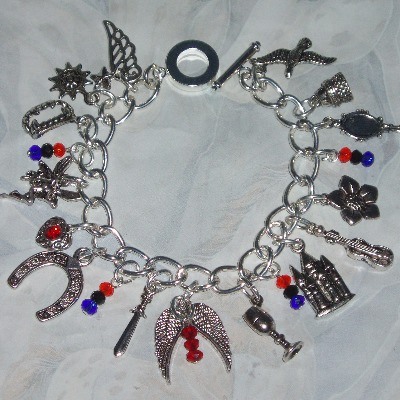 The Mortal Instruments Charm Bracelet
Mortal Instruments Charm Bracelet with a selection of 15 silver plated charms and 4 faceted crystal drops on a 7.5" silver plated link bracelet with a toggle clasp.
Charms are - Wing and star, cog, fangs, fairy, heart with red crystal, horseshoe, sword, double wings with red crystals, goblet, castle, violin, flower, mirror, bell and bird.
Amazing gift for any The Mortal Instruments fan.