Golden Snitch Ball Watch Steampunk Style Harry Potter Wings
---
Golden Snitch Ball Watch Steampunk Style Harry Potter Wings
£10.00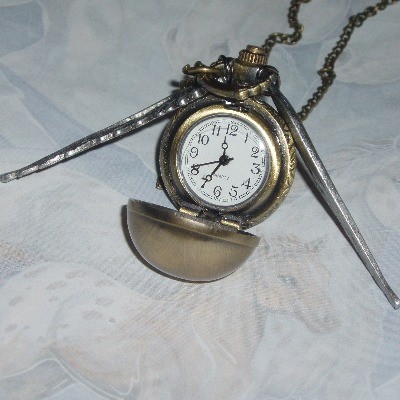 Golden Snitch Ball Watch
Amazing 26mm across Golden Snitch style Ball Watch on a 30" brass chain, with silver wings.
Beautiful brass ball watch with 2 48mm wing charm dangles.
Just press the winder button on the top and the snitch pops open to reveal a watch with real quartz movement.
This is so cute and will make a brilliant gift for any Harry Potter or Quidditch fan.