Lego Stromtrooper Cufflinks Star Wars Clone Trooper Helmets
---
Lego Stromtrooper Cufflinks Star Wars Clone Trooper Helmets
£17.00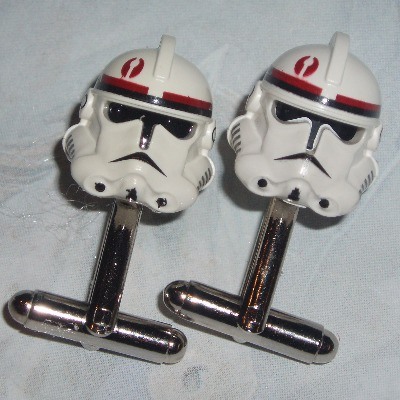 Lego Star Wars Clone Trooper Cufflinks.
Very Rare and hard to find Star Wars Stormtrooper Clone Trooper Helmets,with red and black stripes, on sturdy silver plated cufflinks bases. Will brighten the dullest shirt.
Retro, Handmade, very fashionable, trendy and fun to wear.
I use new and re-cycled Lego Bricks.
GEEK, EMO, Kitch, Retro.