Lego MiniFigure Pendant Harry Potter Griffindor Wand Cape
---
Lego MiniFigure Pendant Harry Potter Griffindor Wand Cape
£12.00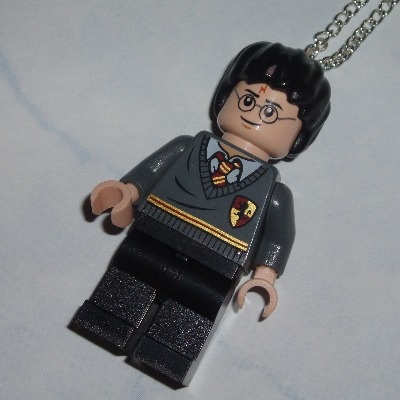 Harry Potter, Lego pendant.
Very fashionable and fun to wear Lego MiniFigure Pendant.
This is a a young Harry Potter in his Griffindor uniform with his Wand and Star Cape.
Choose your chain length. Wax cord option also available.
GEEK, EMO, Kitsch, Retro.
I use new and re-cycled Lego Bricks.
The pendant will come with a wand and a star cape.