50 Shades of Grey Kilt Pin Handcuffs Charm
---
50 Shades of Grey Kilt Pin Handcuffs Charm
£14.00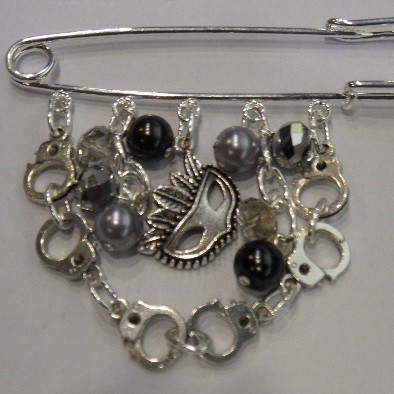 50 Shades of Grey Kilt Pin with linked Handcuffs.
Just what every 50 Shades of Grey fan needs. A kilt pin with all the best charms.
You choose the centre charm you want from the list including Twitchy Palm, the Mask and the Helicopter, Charlie Tango. The pin is accented with faceted crystal rondelles and grey pearls.
This kilt pin is 75mm long.
The perfect gift for any 50 Shades fan, or just treat yourself.