50 Shades Grey Who Knew So Many Photo Charm Necklace
---
50 Shades Grey Who Knew So Many Photo Charm Necklace
£10.00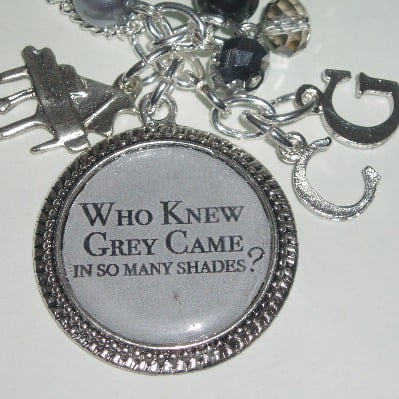 50 Shades of Grey Who Knew Grey Came In So Many Shades Pendant Necklace.
Fifty Shades of Grey cluster necklace with a grey Who Knew Grey came In So Many Shades photo charm, a silver piano charm, silver CG initials charm and a cluster of faceted crystals and grey pearls.
On a 24" silver plater chain.
From the Red Room of Pain. Perfect gift for any Mr Grey fan.