50 Shades of Grey Necklace Mink Tassel Charm Recycled
---
50 Shades of Grey Necklace Mink Tassel Charm Recycled
£12.00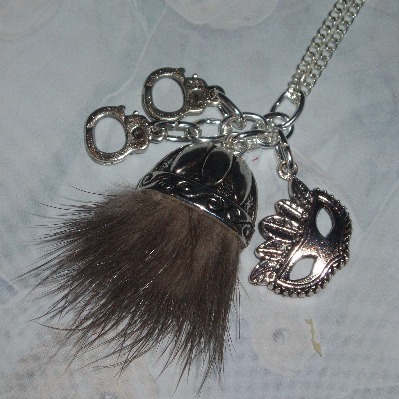 50 Shades of Grey Mink Tassel Pendant Charm Necklace
Oh so naughty, handmade 50 Shades of Grey Mink Tassel pendant necklace with your choice of 2 charms, on a silver plated or sterling silver chain.
Have you visited the Red Room of Pain ?
A must have for any 50 Shades of Grey or Mr Grey fan.
NB - the mink is vintage and was recycled from charity shop buys.