50 Shades of Grey Necklace Red Leather Tassel Charm Recycled
---
50 Shades of Grey Necklace Red Leather Tassel Charm Recycled
£11.00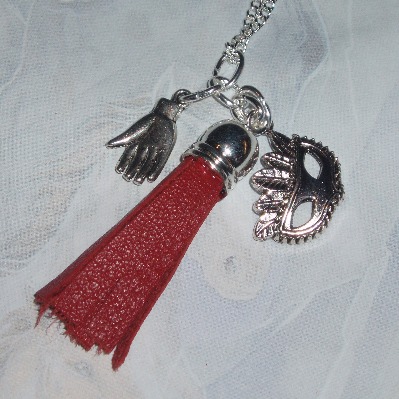 50 Shades of Grey Red Leather Tassel Pendant Charm Necklace
50 Shades of Grey Handmade Red Leather Tassel pendant necklace with your choice of 2 charms, on a silver plated or sterling silver chain.
Have you visited the Red Room of Pain ?
A must have for any 50 Shades of Grey or Mr Grey fan.
NB - the red leather thong used in the tassel has been recycled from offcuts from a leather manufacturer.