50 Shades Grey Keyring Bag Charm Keep Calm Handcuffs
---
50 Shades Grey Keyring Bag Charm Keep Calm Handcuffs
£10.00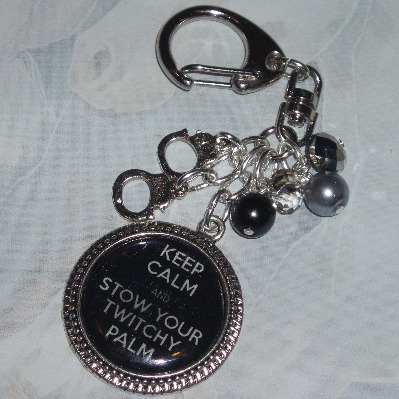 50 Shades of Grey Keyring Bag Charm.
50 Shades of Grey Keyring or Bag charm comes on a silver plated swivel clip.
Each keyring has a handmade Keep Calm and Stow Your Twitchy Palm photo charm, a pair of silver handcuffs, and a cluster of faceted crystals and grey pearls.
The keyring measures approximately 85mm.
From the Red Room of Pain. Perfect gift for any Mr Grey fan.