50 Shades of Grey Kilt Pin Helicopter Handcuffs Mask Charms
---
50 Shades of Grey Kilt Pin Helicopter Handcuffs Mask Charms
£12.00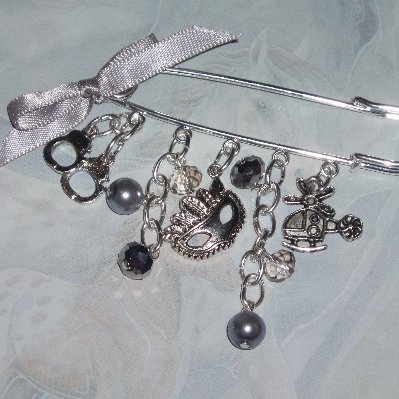 50 Shades of Grey Kilt Pin
Just what every 50 Shades of Grey fan needs. A kilt pin with all the best charms.
You choose the 3 charms you want from the list including Handcuffs, the Mask and the Helicopter, Charlie Tango.
Accented with faceted crystal rondelles and grey pearls, topped off with a grey satin bow.
This kilt pin has 5 dangles and is 75mm long.
The perfect gift for any 50 Shades fan, or just treat yourself.