Lego Ring 2x2 Brick Clear Glitter Pink Swarovski Rare Geek Retro
---
Lego Ring 2x2 Brick Clear Glitter Pink Swarovski Rare Geek Retro
£6.00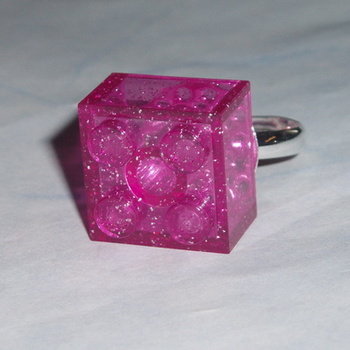 Lego Ring with 2x2 Brick in Clear Glitter Pink. Fashionable and fun to wear.
Very rare 2x2 Lego Brick on a sturdy silver plated adjustable ring base.
You can choose to add a Swarovski Crystal if you wish.
GEEK, EMO, Kitsch, Retro.
These are re-cycled Lego Bricks.
The Clear Pink Glitter Lego Brick is very hard to find so stock is Limited.
Ellie Goulding wears one