Saltire Wineglass Marker Charm
---
Saltire Wineglass Marker Charm
£2.00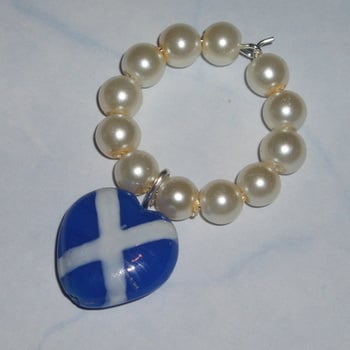 Saltire Wineglass Marker
Very unusual and patriotic, dangle from your wineglass, Saltire Wineglass Marker Charm.
A single Saltire lozenge shaped glass bead on a 1" ring with 6mm white glass pearls.

Great Wedding, Anniversary, Graduation, Engagement, Houswarming gift.
Please contact me for bulk discount on more than 12 charms.
NB - bead is lozenge shaped, not heart shaped as shown in photo
.