Lego Wineglass Marker Charm 2x2 Brick White Pearls Swarovski
---
Lego Wineglass Marker Charm 2x2 Brick White Pearls Swarovski
£3.00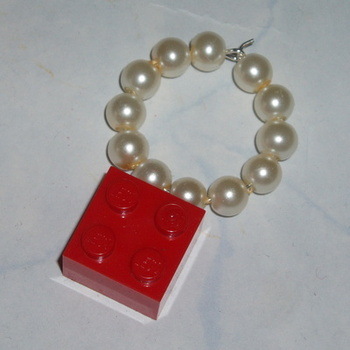 Very fashionable, trendy and fun to dangle from your wineglass, Lego Wineglass Marker Charm.
Single 2x2 Lego brick on a 1" ring with 6mm white pearl beads.
You choose the Colour you want. Add an additional Swarovski crystal to create a bit of a sparkle.
Please contact me for bulk discount on more than 6 charms.
EMO, Kitch, Retro. I use new and re-cycled Lego Bricks.