Chocolate and Roses Cake Plate Hair Clip
---
Chocolate and Roses Cake Plate Hair Clip
£10.00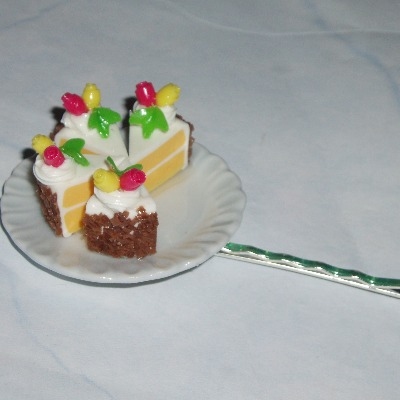 Plate of Cake Slices Hair Pin
Fabulous dolls house miniature 4 Pieces of Chocolate and Roses Cake on A Plate Hair Clip.
4 beautifull fimo clay handmade pieces of cake with intricate decorations, on a 35mm plate, securely glued to a 50mm hair clip.
Bang up to the minute in the fashion stakes with all things to do with cake.
Very fashionable and funky you will be sure to get noticed with this trendy hair clip.