Birds of a Feather Hair Band
---
Birds of a Feather Hair Band
£8.00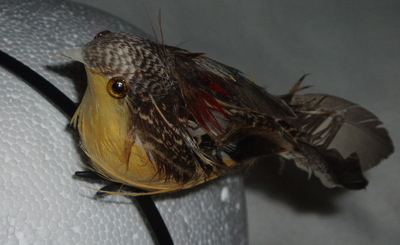 Handmade Bird of a Feather Hair Band or Alice Band with a on a black metal band. 0.5mm wide.
Each bird measures 120 x 50mm and is slightly different, so no 2 bands will be the same.
Just choose which side you want the bird on.
This is very unusual and a real fashion statement.
Be one of the first to wear this trend-setting piece.