Scrabble Pendant Top Drilled Chain All Letters Available
---
Scrabble Pendant Top Drilled Chain All Letters Available
£3.00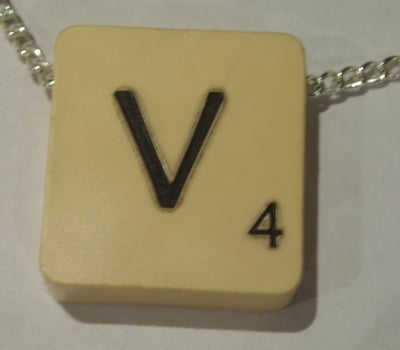 Scrabble Pendant Necklace
Jude's Jewels Handmade Scrabble Pendant with on Silver Plated chain
Scrabble Tile is top drilled and then threaded onto chain.
Choose which letter and chain length you want.
Price from £3, These are very Fashionable just now so get yours quick !
I recycle Scrabble Letters so you may receive a pendant made using thin square back black or thick round back black letters.
NB - J's and K's are in very short supply again, so any jewellery with these letters may take up to 10 days to process and dispatch. Normal dispatch for all other letters is up to 4 days.