Steampunk Octopus Cuff Bracelet Brass Antique Watch Pearls Vintage
---
Steampunk Octopus Cuff Bracelet Brass Antique Watch Pearls Vintage
£26.00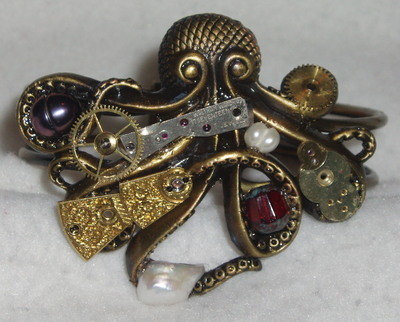 Steampunk style Octopus Brass Cuff Bracelet.
Totally Unique and Original Brass Octopus focal piece, 2.5" x 2", with antique watch parts, freshwater pearls and vintage necklace parts on a hinged brass cuff.
This is very Jules Verne, Steampunk and a real statement piece.
Each cuff will be different, so the one you get will not be exactly the same as in the photo.