Lego Spider Ring 2x2 Plates Geek Emo Kitsch Retro
---
Lego Spider Ring 2x2 Plates Geek Emo Kitsch Retro
£6.00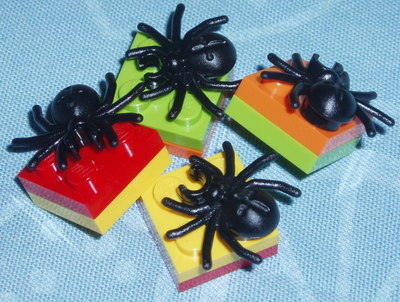 Lego Plate Spider Ring
Very Retro but up to the minute too, Lego Spider adjustable ring.
2 Lego 2x2 plates in a selection of colours with a fab Lego Spider, on a silver plated adjustable ring base.
Choose your 2 plate colours from Red, Yellow, Lime or Orange.
Colour 1 will be on top, colour 2 will be on bottom.
I use new and re-cycled Lego Bricks.
GEEK, EMO, Kitch, Retro.