Dolly Mixtures In A Bottle Earrings Handmade Fimo Sweetie Jar Pink
---
Dolly Mixtures In A Bottle Earrings Handmade Fimo Sweetie Jar Pink
£10.00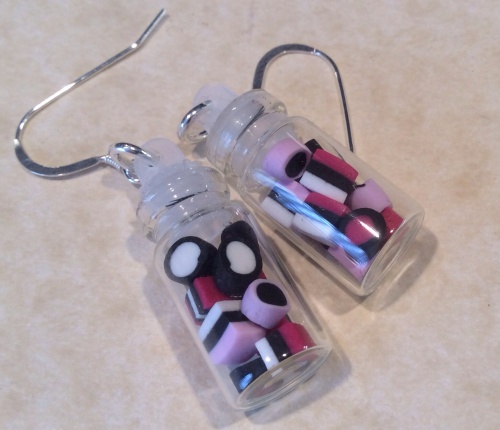 Dolly Mixtures In A Bottle Earrings.
Each tiny pink and black Dolly Mixture is made using fimo clay then placed into a miniature sweetie jar. They dangle from Sterling silver wires.
The jars measures approximately 28x11mm.
These are so much fun and make the perfect gift for any Dolly Mixtures lover.