Papa Smurf Earrings Handmade Fimo Sterling
---
Papa Smurf Earrings Handmade Fimo Sterling
£8.00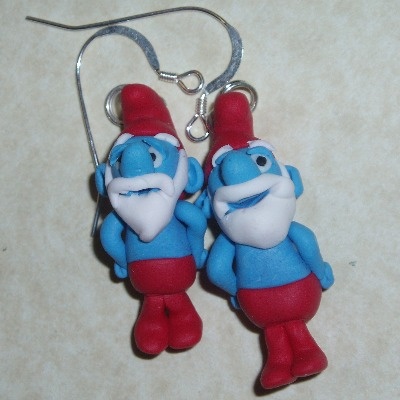 Papa Smurf Earrings, with Sterling silver wires.
Each Papa Smurf charm is made using red, blue and white fimo clay.
Charm measures approximately 22mm.
Papa Smurf is a gentle, wise, and knowledgeable village elder. As the Smurfs' leader, Papa is a central father-like figure that the Smurfs typically go to when seeking counsel.