Minion Pendant Necklace Large Evil One Eye Handmade Fimo Gru
---
Minion Pendant Necklace Large Evil One Eye Handmade Fimo Gru
£5.00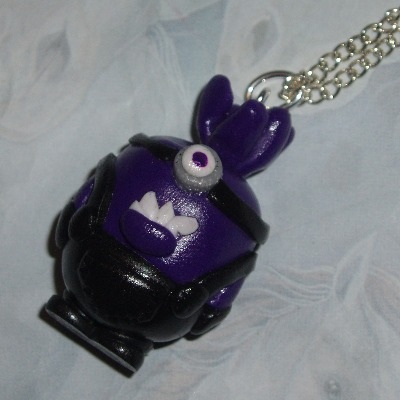 Evil Minion Pendant Necklace.
This fun purple Minion Pendant comes on a selection of silver plated and sterling silver chains.
Each 28mm Despicable Me inspired one eye charm is made using fimo clay.
The Minions are the little creatures completely devoted to super villain Gru and his despicable plans. They wear goggles and are usually dressed in overalls. They are always ready to serve as test subjects for Gru and Dr. Nefario's nefarious schemes including Gru's treacherous plot to steal the moon.