Minion Stick Pin Handmade Fimo Gru Despicable Me
---
Minion Stick Pin Handmade Fimo Gru Despicable Me
£6.00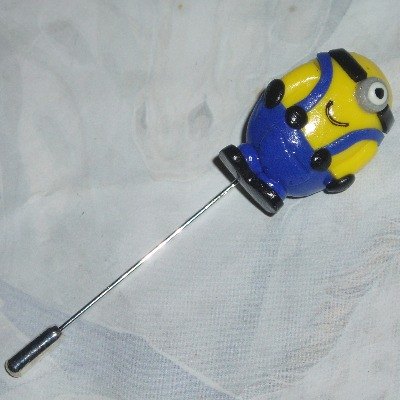 Minion stick pin.
This fun bright blue and yellow Minion is attached to a silver plated stick pin with a safety clutch, so you can wear it in your lapel.
Each 28mm Despicable Me inspired cabochon is made using fimo clay.
Choose whether you want One Eye or Two Eye.
The Minions are the little creatures completely devoted to super villain Gru and his despicable plans. They wear goggles and are usually dressed in overalls. They are always ready to serve as test subjects for Gru and Dr. Nefario's nefarious schemes including Gru's treacherous plot to steal the moon.