Hobbit Door Earrings Yellow Sam's Fimo Sterling Lord Of The Rings
---
Hobbit Door Earrings Yellow Sam's Fimo Sterling Lord Of The Rings
£9.00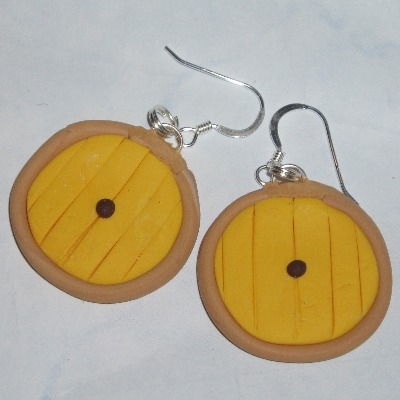 Hobbit Door earrings
A lovely pair of whimsical Hobbit Doors made of fimo clay, dangling on Sterling silver wires.
Each charm is made with love in Scotland, and inspired by Tolkien.
The yellow Hobbit Door measures approximately 25mm across and has a handle in the middle.
Just like you would see on Sam's Hobbit-Hole in the Shire and in Hobbiton.
Great gift for any Hobbit or Lord of the Rings fan.