50 Shades of Grey Mask Brooch Helicopter Mouth Palm Key Cufflinks
---
50 Shades of Grey Mask Brooch Helicopter Mouth Palm Key Cufflinks
£8.00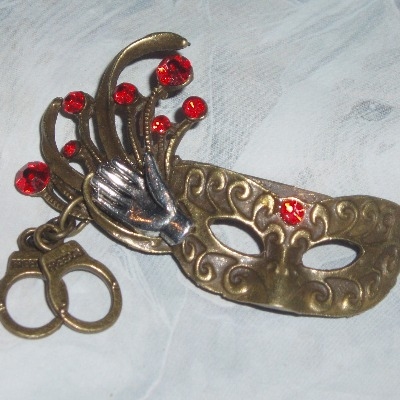 50 Shades of Grey Mask Brooch.
Beautiful 55mm across brass mask brooch with handcuff charm dangles, accented with siam red rhinestones. handcuff charms will be larger than those shown in the photos.
You choose the silver charm you want from the list, Charlie Tango, Smart Mouth, Twitchy Palm, Key
Just what every 50 Shades of Grey fan needs.
The perfect gift or just treat yourself.