Eyeball Bracelet Beads Fimo Bloodshot Halloween Handmade
---
Eyeball Bracelet Beads Fimo Bloodshot Halloween Handmade
£4.00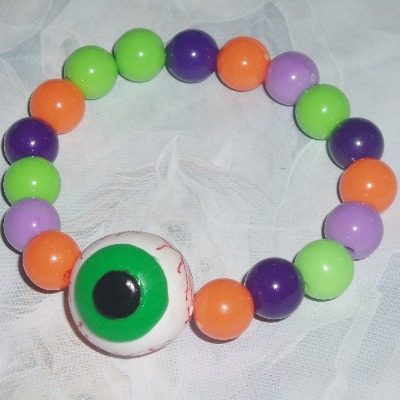 Eyeball Bracelet. Bloodshot. Great for Halloween
Handmade creepy 20mm white fimo clay bloodshot eyeball on stretch elestic, with purple, green, orange and lilac 10mm acrylic beads.
Eyeball colour will be chosen at randon from blue, turquoise, red, green or bloody.
If you would like a specific colour, please leave a message in the comments box and I will try to make sure you get the one you want.