Word Bracelet Glasgow Glesga Slang Scottish Neon
---
Word Bracelet Glasgow Glesga Slang Scottish Neon
£4.00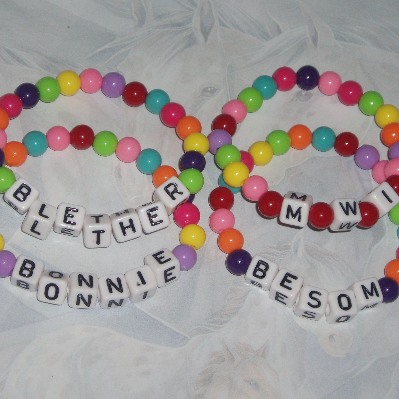 Glesga Slang

Neon Bright Word Bracelets.

Scottish Towie Style.

Glasgow.
Bright 8mm plastic neon beads with 8mm white square alphabet letter beads on stretch elestic, spelling out well known Glesga Slang words.
Blether, Awright, Och Aye, Ayw Naw, Beezer, Besom, Braw, Bampot, Gallus, Eejit, Hee Haw, Crabbit, Jammy, Scooby, Fankle, Stoater, Belter, Scunner, Chancer, Bonnie, Doolally, Beezer, Ooft, Hawd On, Daftie, Belter, Byraway, Ya Dancer, Pokey Hat, Sponny, Steamin, Stoshus, MWI, Aye Naw and now more
Can be made in various lengths, you choose. Selling out all the time. Very popular.