Zingy Stardust Pendant Necklace Handmade Energy Fimo Purple
---
Zingy Stardust Pendant Necklace Handmade Energy Fimo Purple
£6.00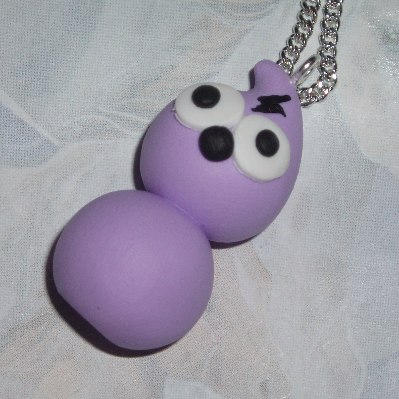 Zingy Stardust Pendant Necklace. Zingy Blob's Brother.
Fun purple Zingy Stardust pendant necklace available on a selection of chains.
Each blob charm is made using fimo clay.
Charm measures approximately 34mm.
This little purple guy has a lightening strike on his forehead and is full of energy and so much fun. Zingy Stardust may have been listening to a bit too much Aladdin Sane.