Zingy Blobette Earrings Handmade Energy Fimo Pink
---
Zingy Blobette Earrings Handmade Energy Fimo Pink
£6.00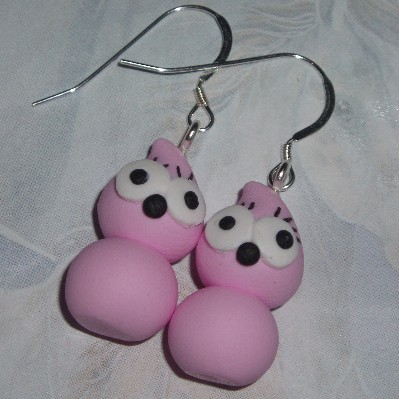 Zingy Blobette Earrings. Zingy Blob's Girlfriend.
Fun pink Zingy Blobette earrings, with Sterling silver wires.
Each blob charm is made using fimo clay.
Charm measures approximately 25mm.
These little girls have long eyelashes and are full of energy and so much fun.
Think sh'e been fluttering her eyelashes at Zingy.