Stamp Pendant 1948 Games Blue Vintage Franked Genuine Retro
---
Stamp Pendant 1948 Games Blue Vintage Franked Genuine Retro
£10.00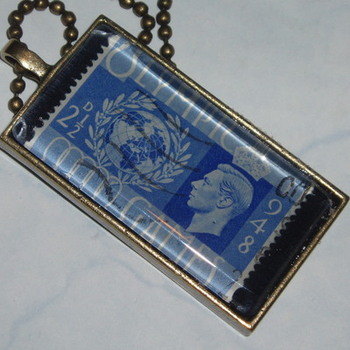 Vintage

blue

1948 Games Stamp pendant
Beautiful and unusual, A genuine franked stamp mounted on a black background set into an antique bronze tray and topped with a glass lens. Very Retro and so topical just now.
Comes on an 18" brass chain.
Pendant tray now has 2 bails and sits horizontally, rather than vertically as shown in the photo.