Lego Ring 2x2 Plate 3 Stripe Retro
---
Lego Ring 2x2 Plate 3 Stripe Retro
£4.00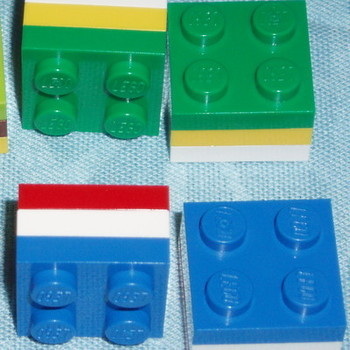 £4, Jude's Jewels Lego Ring. 3 Stripes. Very fashionable, trendy and fun to wear
3 2x2 Lego Plates in a selection of colours secruely glued onto a sturdy silver plated base.
You choose the 3 colours of Lego you want. Top, Middle and Base.
Great for Football, Rugby, Colours, School or University colours, National Flags, etc.
GEEK, EMO, Kitsch, Retro.
I use new and re-cycled Lego Bricks.