Mah Jong Ring Mah Jongg Mahjong Winds Dragons Circles Bamboos
---
Mah Jong Ring Mah Jongg Mahjong Winds Dragons Circles Bamboos
£4.00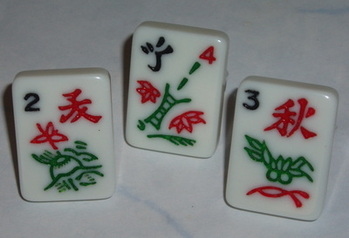 Mah Jongg Tile Ring.
Winds, Dragons, Circles, Bamboos, Characters are all part of this ancient Chinese game.
The 27x20mm Mah Jong tiles are securely glued to silver plated adjustable ring bases.
These are trully beautiful tiles.
I recycle Mahjong Tiles so you will receive a ring chosen at randon from the set.
If you want a particular tile, let me know.
Sorry, I do not have any Season or Flower tiles left.