Lego Pendant Sculptural Letter Initial Geek Kitsch Retro
---
Lego Pendant Sculptural Letter Initial Geek Kitsch Retro
£16.00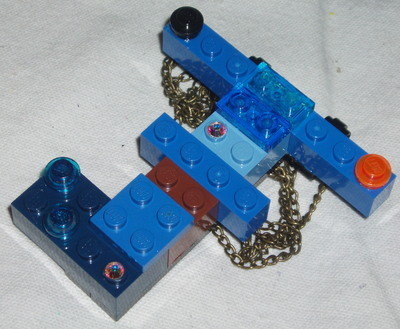 Sculptural Lego Pendant. Lego bricks built into a Letter or Initial.
These are so Fun and Funky. My own design, every one will be one-of-a-kind.
You give me a letter and a basic colour, I make the pendant.
Comes on a 30" Brass look chain. Finished Letters will measure approximately 2 to 2.5"
GEEK, EMO, Kitsch, Retro.