Knight Pendant Pale Chess Piece
---
Knight Pendant Pale Chess Piece
£6.00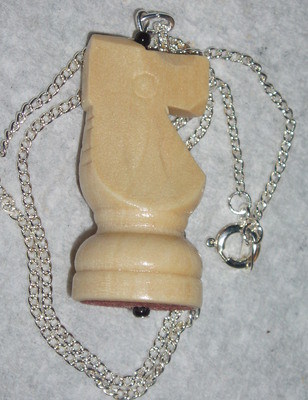 Trendy Pale Knight Chess Piece pendant on Sterling silver or Silver plated chain available in a choice of lengths.
Lots of fun to wear and bang up to the minute. Are you a Knight?
The Pale Knight Pendant is a fab and trendy piece of Chess Jewellery and is handmade and designed here in Scotland. The Knight Chess piece charm is made from varnished light wood.
Wear this piece if you are a typical "Kinght" type, or if you love Chess, or give it as a gift to someone who it suits!!